Well I thought for my first official post I should introduce my little ferret baby! She is the third ferret I've owned and I got her back in 2008. She turned three this year. Her name is Ismene, taken from the play Antigone. She is a silver mitt, meaning that her paws are white. She could also simply be called a sable color.
Here she is back when I first got her. A little baby beauty!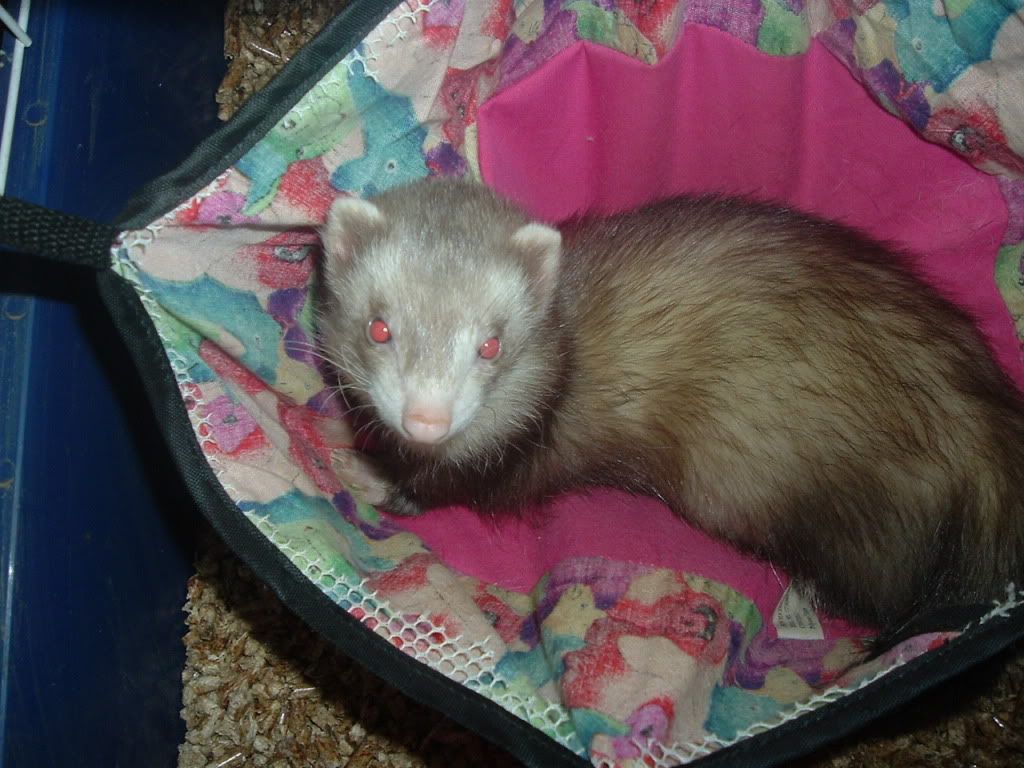 These next ones are going to be more recent photos. It's always fun for me to see how her fur coloring and markings have changed as she grew.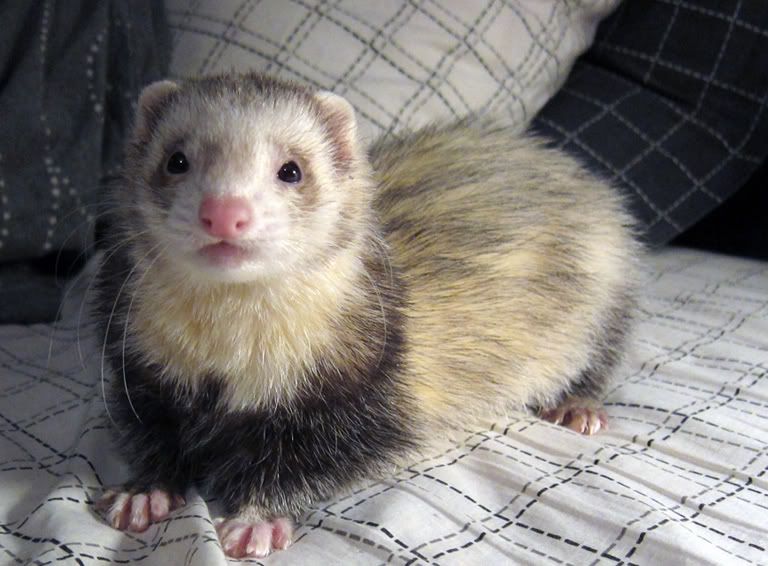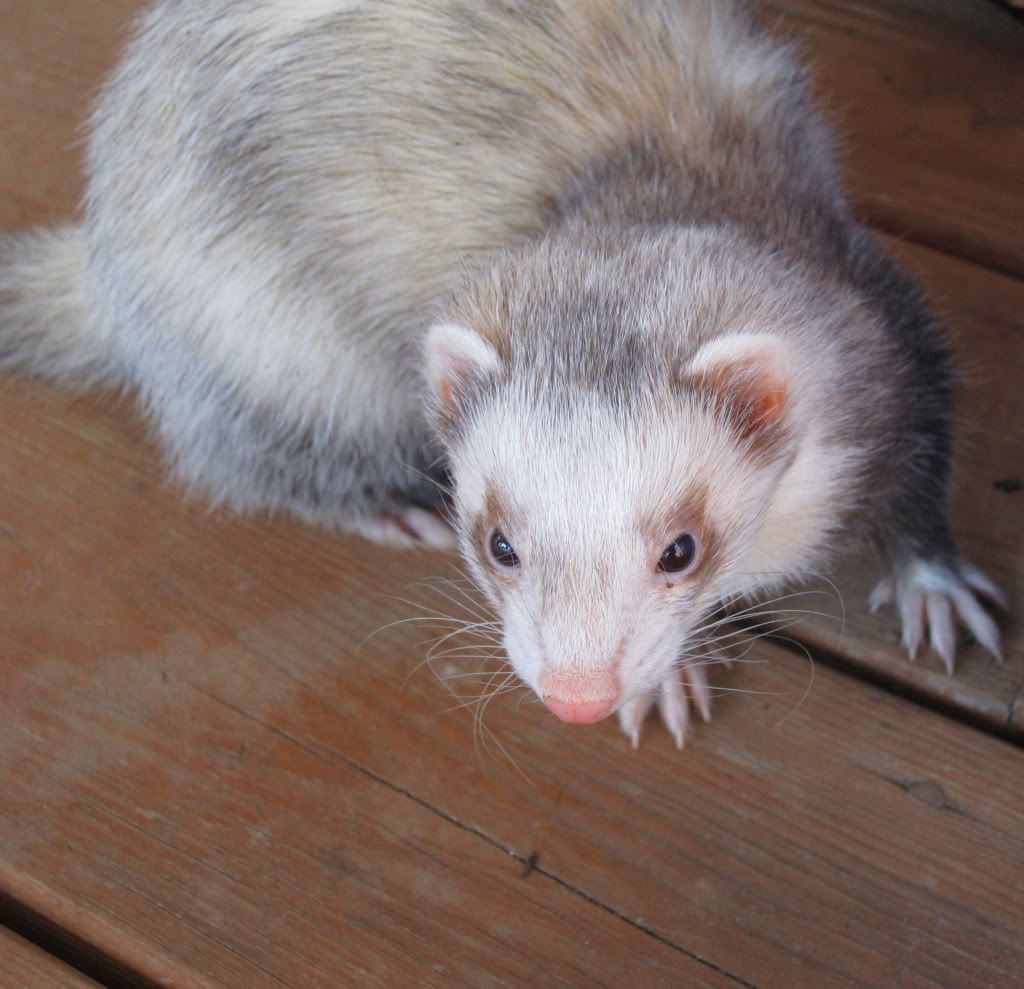 She loves her playtime outside more than anything! Here she is with her green leash on one of our walks.
She's my lil' baby girl and makes my days brighter when I need a little friend to be with!